Experienced in barbed wire and machinery, Jinghua Barbed Wire Machine Factory mainly offers barbed wire machine for making of various barbed wire; also PUMA Type Barbed Wire, IOWA Type Barbed Wire and Razor Wire and Concertina Type Barbed Wire Fences.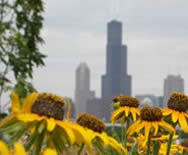 Where the Barbed Wire is Used: Barbed wire can be widely used as accessories for woven wires fences to form a fencing system or security system. It is called barbed wire fences or barbed obstacles when it is used simply by itself along the wall or the building to give a kind of protection. Barbed wire is also written as barbed tape as it is always used in a line to form a kind of tape.

General Information:
Barbed Wires are wire products of great versatility, as they allow to be installed over wire fences for small farms and sites. Barbed wire is a product recommended for the construction of strong and lasting fencings. It is extremely adapted to control heavy and wild animals.